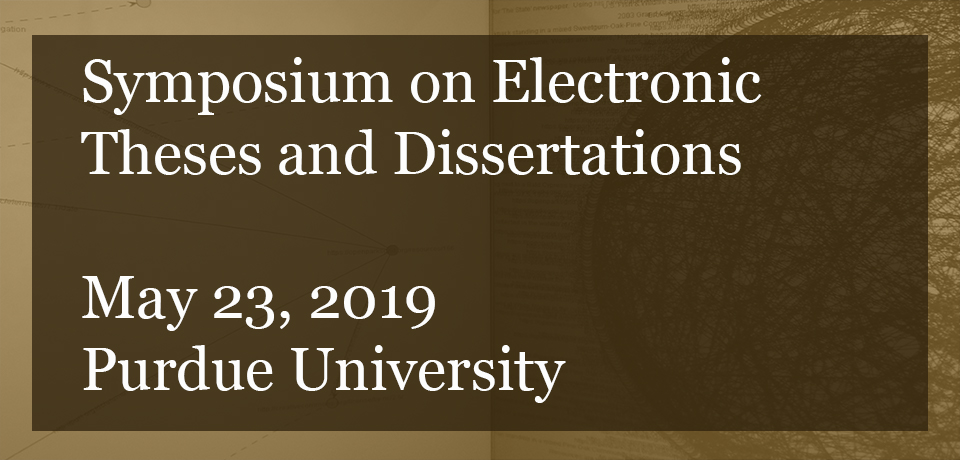 Students who are candidates for degrees that require a thesis typically have the expectation of producing and depositing a written document. The credentialing of the candidate as well as the format, content, structure, and review of the document are strongly influenced -- and often constrained -- by the rules and the culture of the faculty, institution, and discipline who govern the process.
As universities and colleges have moved from print to digital, electronic theses and dissertations (ETDs) present the opportunity to think beyond the limitations of traditional formats and processes in order to enable students to express their scholarship with greater creativity and impact.
This one-day symposium explored the challenges and opportunities of ETDs by bringing together faculty and staff who are directly engaged in supervising theses and dissertations and managing the processes and infrastructure for producing them.
The symposium took place on Thursday, May 23, in the Wilmeth Active Learning Center on the campus of Purdue University in West Lafayette, Indiana. For more information, you may contact Ashlee Messersmith or Michael Witt, or click below to review slides and notes from the symposium.
Slides and notes from the symposium have been archived in Purdue e-Pubs.
---